1. Intellectual capital of Estonia
Tartu is Estonia's main centre of knowledge and study with the nation's top university, as well as a number of other institutes, research centres, biotechnology industries and several software companies located here. Being home to globally-connected institutions such as Tartu University and the Estonian University of Life Sciences has made the 'City of Good Thoughts', as it's called, a magnet for all kinds of international conferences, particularly those related to scientific and medical fields. Tartu is also the focal point of Estonia's active biotechnology sector as well as a hotbed of IT development and start-ups, such as Fortumo, Playtech and ZeroTurnaround. Also the biggest business event sTARTUp Day takes place here. Tartu is the intellectual capital of Estonia, full of friendly and vibrant people who care about their environment and future.
Renee Altrov
2. Tartu will be the European Capital of Culture in 2024
In 2024, Tartu will hold the title of European Capital Of Culture, bringing it even more international visibility. The leading theme of Tartu 2024, the European Capital of Culture is "Arts of Survival" which is meant to express the power of the arts in affecting Europe's future in three larger areas of life: environmentally friendly culture with a focus on real human communication, strong communities and essential skills for living and, indeed, survival in the coming years. More information can be found on Tartu 2024 project web site.
Mana Kaasik
3. Awarded Green Destination
Clean environment and maintaining green city living has been Tartu's focus for decades. Tartu has always tried to make environmentally conscious decisions regarding its environment, industry, infrastructure and the health of our citizens. In a situation where many cities are competing with each other in the realm of technology to become "smart", Tartu has always set its focus towards people. Since 2020 Tartu has been part of the Green Destinations programme. The international assessment in 2023 brought Tartu the Green Destinations Platinum Award. In addition, Tartu has been selected among TOP 100 Sustainable Destinations.
Kaarel Kõvatu
 4. Full of unique venues
Tartu offers a full range of one-of-a-kind gathering spots for those who truly want to give their guests a night to remember. The grand hall of The Assembly Hall of the University of Tartu, for example, will lend a touch of neoclassical elegance to any gala or reception while the 300-year-old Gunpowder Cellar roars with a beer-hall feel. The White Hall of the Museum of the University of Tartu, is one of the most prestigious venues of Tartu and a popular place to hold conference receptions. More modern edge can be found in the gigantic building of the Estonian National Museum. Those looking for science- or history-related backdrop can consider hosting an event in the University of Tartu Old Observatory, or in the AHHAA Science Centre, the Tartu Environmental Education Centre or The Comb Factory. Lodjakoda boatbuilding workshop complex is the newest location for out-of-the box events in Tartu. 
The biggest venues in Tartu are University of Tartu Academic Sports Club Conference Centre, where you can organize conferences up to 2000 people and Vanemuise Concert Hall – which can provide seating up for 1,000 guests. For smaller meetings, consider TYPA – fabulous printing museum in a former boot factory. Choose the best venue for your event.
Mana Kaasik
5. Wide range of hotels to choose from
The city has around 1,300 guest rooms in total, representing a good mix of 3 to 5-star options, all affordably priced. More information on Tartu hotels can be found HERE.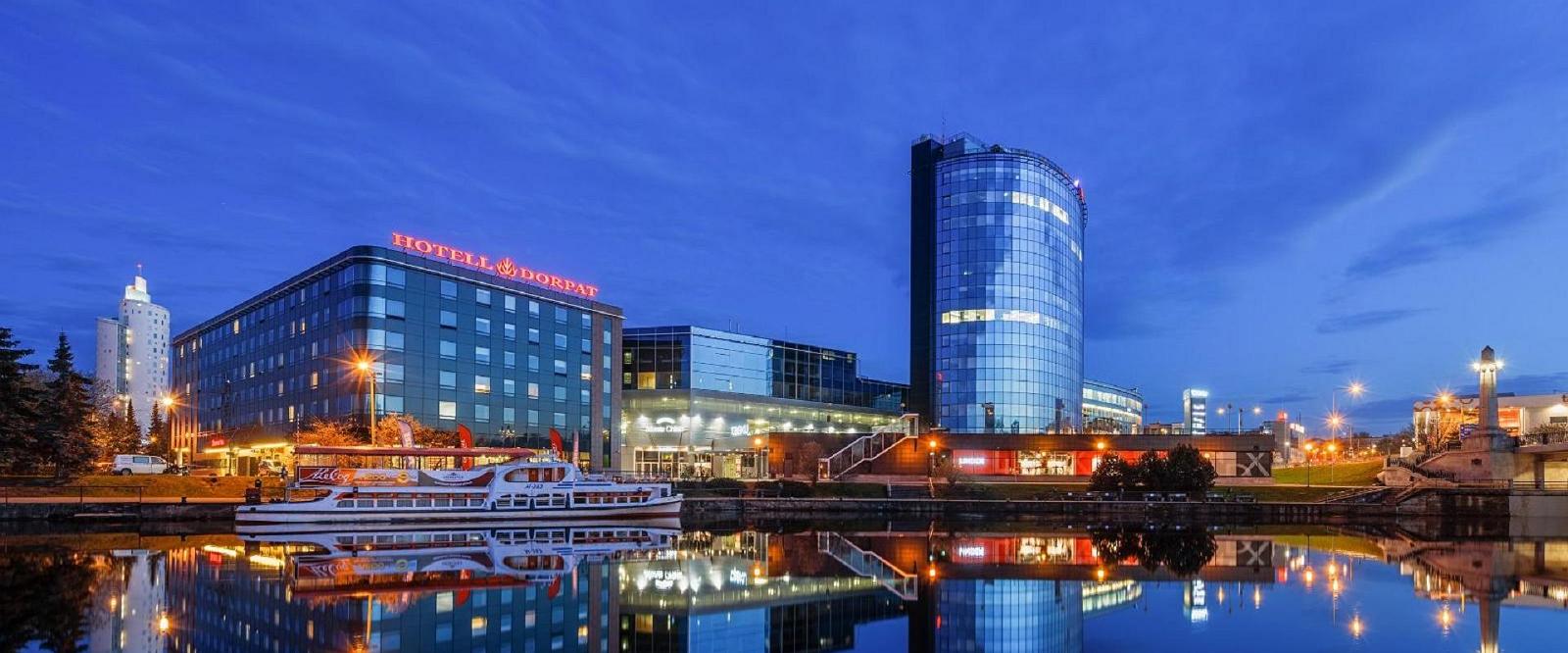 Jaak Jõepera
6. Everything in Tartu is within your reach
Tartu is rather compact in terms of urban space, which makes it a great place for walking and cycling. During your event in Tartu it is easy to use environmentally friendly transport like Tartu Smart Bike Share or public biogas buses to explore the city but you can easily walk as well. Tartu Smart Bike Share has more than 80 stations all over the city and 750 bicycles, of which around 500 are electric and city buses in Tartu are running on Estonian green gas. It is also possible to combine your travel with Smart Bike Share and biogas buses, as both ticketing systems use the same card.
Peeter Järvelaid
7. Local flavours
The local culinary culture is a melting pot of the elements of numerous cuisines and culinary traditions as it has been influenced as well as inspired by our history of being ruled by various foreign countries. You can find Baltic German and Russian Old Believers' culinary elements in Estonian cuisine. Although international and modern trends have influenced Tartu's local food, our restaurants use fresh and pure local ingredients to create something unforgettable. The region has unique and fantasy-filled approaches to culinary delights that make the flavours of Tartu what they are. See more restaurants HERE.
Ahto Sooaru
8. Lively and vibrant 
In Tartu you will experience a great combination of cultural heritage, local architecture, colorful street art and lots of nature in the heart of the city. The bohemian wooden districts Karlova and Supilinn (Soup Town) are especially interesting to visit as the exciting history, eye-catching architecture and colorful street art of the neighborhoods meet – it truly is a "little wooden city", known for its old wooden houses and a bit of an eccentric atmosphere. The industrial interiors and hipster vibes of Aparaaditehas Creative City (The Widget Factory) bring together design and art shops, a unique and cozy bookshop, cool restaurants, galleries and several event venues. It is a great place to experience the artistic part of Tartu.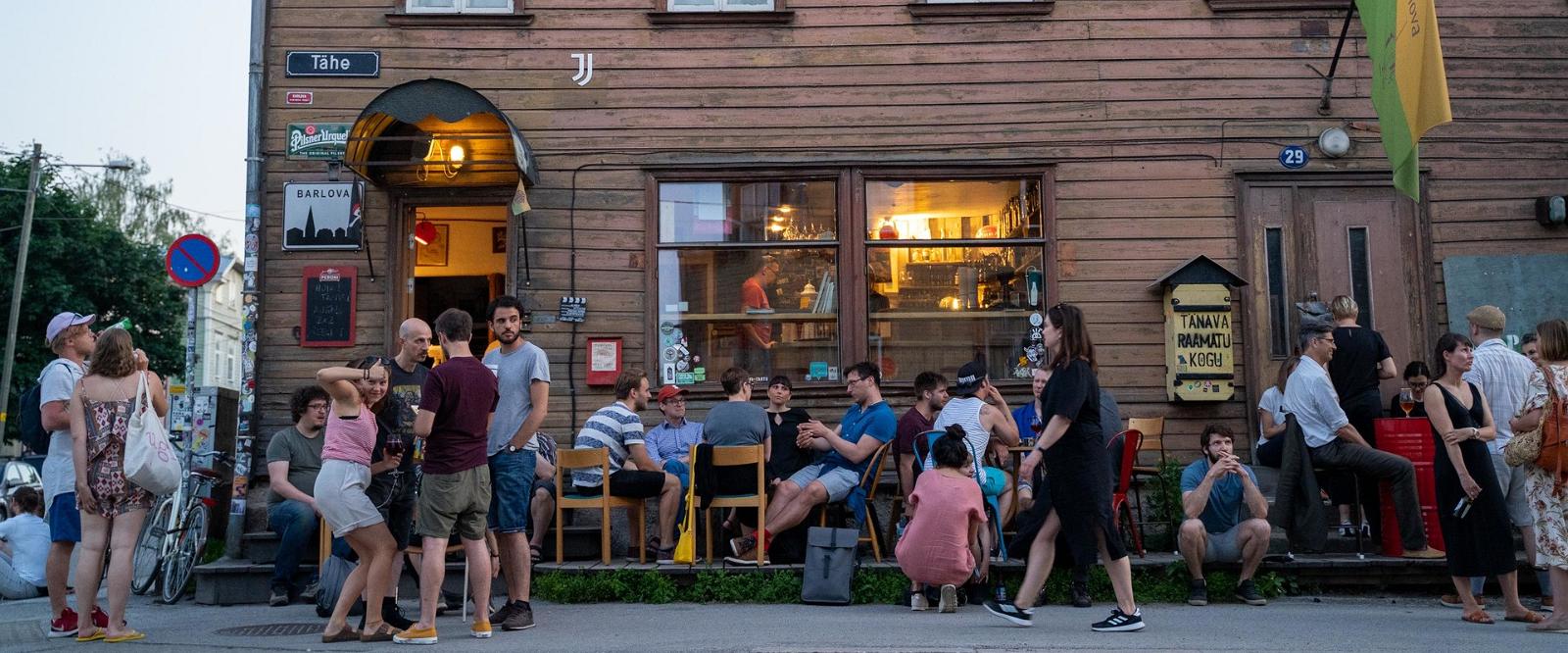 Aleksandr Heifets
9. Activities
You can easily boost the value of your conference programme by introducing your guests to this fascinating city and its surroundings. Start with a guided walking tour of Tartu or Explore the city with Tartu Street Art Tour, then continue by visiting some of the city's dozens of museums, checking out the latest exhibition at the Tartu Art House, taking a quick barge cruise along the Emajõgi River or sipping suds at the A. Le Coq brewery's Beer Museum. Out-of-town options include trips down the so-called Onion Route along the shores of Lake Peipsi, home to a unique community of Russian Old Believers, and visits to the Mooste Manor to experience Estonia's nature and traditional way of life. In Estonia, nature areas are never far away and the most magical of these are the ancient peat bogs that dot the land. These one-of-a-kind ecosystems are best visited on bog-walking tours, which don't require any special physical training or equipment. The most popular bog walking tours for Tartu conference-goers are the Valgesoo nature study trail, the Meenikunno bog, Männikjärve bog. Take a look at the list of available activities HERE.
Evelin Lumi
10. Financial support
Tartu Conference Funding Scheme has been initiated by the City of Tartu in order to raise awareness of Tartu as a world-class conference destination, and to help increase the number of conference participants' overnight stays in the accommodation establishments in Tartu. The requirements of applying for funding are that the conference is held in Tartu, the total number of overnight stays in the city must amount to a minimum of 100, and the duration of the conference program is at least two consecutive days.
Arp Karm